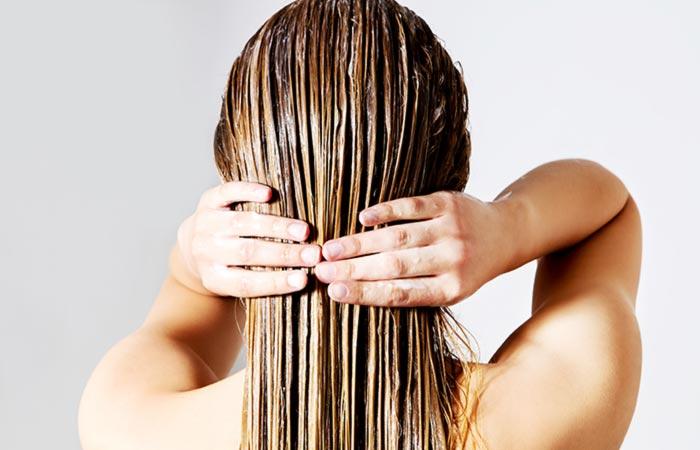 Castor oil is among the top-rated essential hair oils widely used in many parts of the world due to its enormous benefits. It's rich in omega 9 fatty acids and vital vitamins that help keep your hair nourished, and your scalp moisturized and beautiful. Other components that make castor oil such a wonderful product for re-growing hair include vitamin E, proteins, and essential minerals.
Below are some of the top benefits of castor oil for hair growth you can experience for yourself.
1. Promotes hair growth
Castor oil is vital for hair regrowth. It helps to condition and thickens the hair strands, giving you a head full of thicker, more shiny, and more lustrous hair. The oil's ricinoleic acid helps maintain the scalp's pH level, thus stopping any hair breakage, split ends, and even the risk of dandruff.
How to apply castor oil to your hair:
Massage warm castor into the scalp, roots, and hair before you sleep or go to bed. Wash it off in the morning, and make sure to follow this routine every two weeks.
If you've oily hair, mix castor oil with sweet almond or coconut oil in equal proportions and use as described above.
2. Prevents Split ends
Castor oil works magic in preventing split ends from occurring. If your hair is susceptible to split ends, cut them off and castor oil will ensure they never happen again in the future. Rub a few drops of castor oil in your palms, and then apply it to the ends of your hair. Do this every day to acquire best results.
3. Stops hair loss and hair breakage
Castor oil hair is effective in stopping hair loss and any unusual breakage. The balding area being treated very much depends on the stage of hair loss. If you experience potential Alopecia, it's better you see a trichologist first before using castor oil.
Also never use castor oil as a heat protectant because it actually heats up very quickly. When curling or blow drying, ensure you've no trace of it in your hair. The oil traces will only do more damage to your hair than using nothing at all. You also risk spreading the hair loss and hair breakage further at a faster rate than normal.
4. Eliminates dandruff
People who frequently suffer from dandruff, dry scalp and psoriasis often find that their conditions dramatically improve after they apply castor oil. This rich formula contains numerous antifungal properties essential in balancing the scalp's pH level, which in turn curbs itching scalp, dandruff, and irritations.
5. Thickens eyebrows and eyelashes
Castor oil works magic for anyone who dreams having thicker eyebrows and eyelashes. The wide range of vitamins, protein, and fatty acids found in this oil help nourish the hair follicles and stimulate hair growth. After continued use of this oil, you'll eventually achieve thick and beautiful eyebrows and lashes than you can hardly imagine.
Above are some of the top beauty benefits people can reap from the use of castor oil for hair growth. Castor oil hair can be used to accomplish many different things, particularly when it has something to do with regrowing and nourishing hair.
Frequent use of castor oil for hair helps add volume and length to your existing hair. It can also help your hair become shinier and thicker, giving you a more lustrous, long, and healthy hair you truly deserve. In other words, once you get a taste of castor oil's striking effects on your hair, no other product will ever make you feel happier!